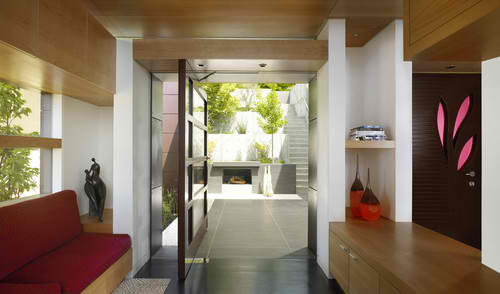 Extending the Living Space with a Beautiful Patio Door
A glass patio door is a great way to bring your indoor and outdoor living spaces together, and many homeowners opt to add this feature to older homes that did not have a patio built with the original property. Whether you are adding a patio door to your floor plan or you are in the market for a replacement patio door, one of the first questions that you have about the job involves the cost of the project. While it is more expensive to install a door in a space that did not previously have one due to increased construction costs, below is a rough guide on how much you should expect to pay to perform the work here in the Tampa area.
The Cost of a Patio Door
If you are looking to purchase a top-of-the-line patio door, you may be in for a surprise when you see the sticker price on some of these elegant options. Middle-of-the-road options are much more affordable, and they offer you with many of the same features as the doors that are sold at a much higher price point. On average, you should expect to pay anywhere from $360 – $515 for one mid-range patio door. Things that help drive the cost of the door are the material that they are made out of, the features of the door and any special design work. A beautiful patio door is an investment for your home, and it is money that is well spent, if it helps achieve its intended purpose.
Do Not Forget to Budget for Labor
If you are replacing your patio door, a licensed and certified contractor can complete the job in approximately two hours. Installing a new door where a cutout does not currently exist will take a significant amount of labor, and the estimate provided here will probably need to be multiplied by a factor of three or four for labor. A standard door installation with existing frame may be quicker than 2.2 hours. On average, the labor cost to install a patio door is $60 – $110 for normal installations.
The Miscellaneous Costs Can Add Up
Items like flashing, shims, caulk, fasteners, insulation and more will need to be included in your final cost. These items are not that expensive, but you need to be aware of them for planning purposes. All told, the cost for miscellaneous materials and disposal of an existing door is going to be about $45.
The Choice for Patio Door Installation
The final cost for most patio door installation projects will be anywhere from $450 to $650. These costs are not hard quotes and they should be treated as a rough guide. For a comprehensive quote from a contractor who has the skills to accomplish the toughest jobs, turn to the experts at Tampa Exteriors. Call Tampa Exteriors today at (813) 659-5426 for a free and accurate estimate for your patio door installation project.
At Tampa Exteriors, a completely free estimate can be made available to those who are interested in new Roof Replacement. Anyone interested in a free and accurate estimate should call the offices of Tampa Exteriors at (813) 659-5426 right away.