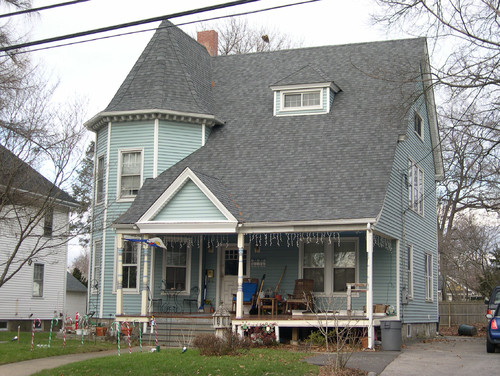 When a roof is properly installed and maintained, it can last for many years. In fact, some can outlive their owners. On the downside, however, no matter the roofing material that is installed, at one time or another, it will have to be replaced. When it comes down to this, it is comforting to know about how much money will have to be spent to cover the replacement expenses.
Things to Consider
There are several things that must be taken into consideration when it comes to predicting the cost of a roof replacement. For starters, a homeowner needs to consider the size of the roof, the climate in which he or she lives as well as local labor rates. For the most part, roofers will quote materials according to 100 square feet, meaning if they give a price quote of $100 per 100 square feet and a person has 2,400 square feet of roofing to cover, his or her estimated cost of replacing the entire roof would be around $2,400; however, this quote only includes the new material cost. In addition, tear off and disposal expenses need to be calculated, which, once again, can cost about $100 per 100 square feet. Keeping this in mind, this can double the money that it will take to replace a roof.
For the most part, the following applies:
Tear Off and Disposal
One layer: about $100 per 100 square feet
Two layer: about $140 per 100 square feet
Three layer: about $170 per 100 square feet
Replacement
Asphalt Shingles: about $100 per 100 square feet
Slate: about $120 per 100 square feet
Wood Shakes: about $150 per 100 square feet
Clay Tiles: about $170 per 100 square feet
Metal Roofing: about $350 to $1,000 square feet
Additional Things to Consider
If you are wanting added features to your roof, including ice and water protection, these will add additional costs to the overall amount of money that it takes to replace your roof. Added expenses often include:
Remove plywood decking and replace it: about $50 per sheet
Ice/Water Guard or Shield: about $75 per 100 square feet
Permits: about $300
On average, you can expect to spend upwards of $10,000 to replace your roof. If you are looking to have a new zinc or copper roof installed, it will probably take about $30,000 to install.
Free Consultation
If you are interested in getting a no-obligation price quote on roof replacement in or around Tampa, give us a call now! (813) 659-5426