You walk in and out of your front door every day, sometimes even more than once a day, and you blink so that you don't have to look too closely at it. Your front door says a lot about your home and is the first impression people have of your house. If your front door is in need of replacing, now is the time to pick up the phone and call some people that know what exterior doors should be, and what a dream entryway can do to your home's curb appeal. Have your family's personality shine from the front of your home with a front door remodeling project.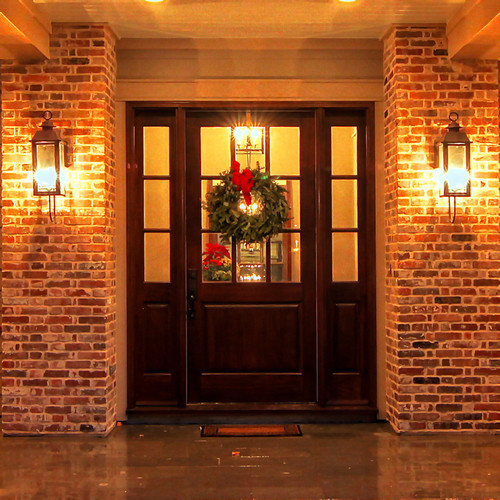 At Tampa Exteriors, they want to help you get your dream entry and front door that will fit your tastes as well as your budget. There are so many different styles and manufacturers of exterior doors on the market, and the experts at Tampa Exteriors will help you figure out what direction you want to go. From Steel and fiberglass entry doors that can start at $199.00 to wood and glass entry doors that can start at $249, you will be happy at the assortment that is offered to you. Your entry way can be as simple or elaborate as you want and because Tampa Exteriors are independently owned and operated, they give you the personalized touches that you want and need.
A simple new exterior door installation can range from $370.00 – $820.00 depending on the type of door you are looking for. The price quoted for your new exterior door won't generally include taxes, permits or the cost for the contractor. A new exterior door quote usually will include general labor, disposal of existing materials and the new materials. Exterior doors can be incredibly elaborate or very simple and the cost associated with each will vary.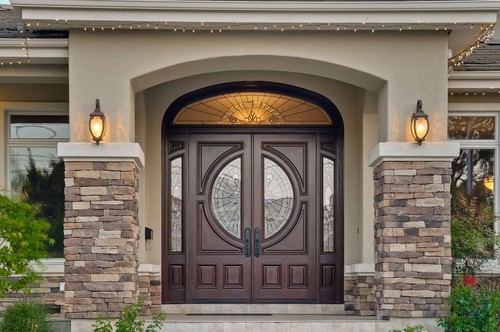 A new exterior door will help with heating and air costs. A lot of times the amount of heat and air that is released around a shoddy exterior door can be astonishing to a family's budget. Getting professional's to help pick out and to install your exterior front door will give you piece of mind, as well as, a lower electric bill. Florida is like any other part of the country and you have to take measures to keep weather out.
Want to know what is new and hip, and what is popular right now, Tampa Exteriors is going to be able to provide you with free estimates and personalized care when you call them. They will give you different exterior doors to choose from and let you know what door is the best to use in Florida. Your budget is very important and you will have the price set prior to any work being done. Price comparisons are important and you will be given a breakdown of what each installation is going to cost from start to finish.
At Tampa Exteriors, a completely free estimate can be made available to those who are interested in new Front Door. Anyone interested in a free and accurate estimate should call the offices of Tampa Exteriors at (813) 659-5426 right away.