Your home's entry door is a vital feature to your home's overall look. Many front doors can be seen from the curb, and they are an eye-catching feature that can establish the general feeling of the space. In addition, when visitors walk up to the door, the door establishes the ambiance for the interior of the home. Essentially, it sets expectations for your visitors about what to expect when they cross into the threshold. If you are taking time to update the look of your home's front door, there are several lovely styles to consider.
A Canterbury Door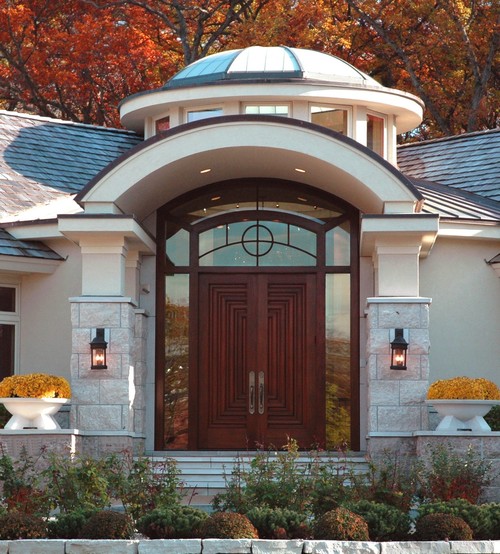 A Canterbury-style door may be both modern and traditional, and because of this, it may be suitable for homeowners who want to retain a traditional ambiance to their space while updating the look. There are numerous styles of Canterbury doors to choose from, including grand doors with upper and side windows and custom hardware. Because of this, these doors can be as grand or as understated as the exterior of your home demands.
A Modern Take on a Retro Style
If your home's existing door works well with the overall look of the exterior but you want to bring its style into the modern age, you can easily update your door in different ways. For example, paneling could be knocked out of a wooden door and replaced with frosted glass. The door could be sanded down and re-stained with a more modern hue. Modern hardware that more closely matches the theme or style of the home's current exterior may also be used. Find a few more modern door ideas here, too.
A Stonehedge Style

For homes with a more modern look, a natural style or a Zen-like ambiance, a Stonehedge door may be ideal. This is a grand door that can be both inviting and imposing, and because of this, it can be a considerable impression on your home's ambiance. It features vertically-lined slats that have a bamboo-like appearance, and you can select your choice of hardware to be paired with it. Because of its innovative design and creative use of natural materials, it may be the ideal look for many homes.
A Custom Door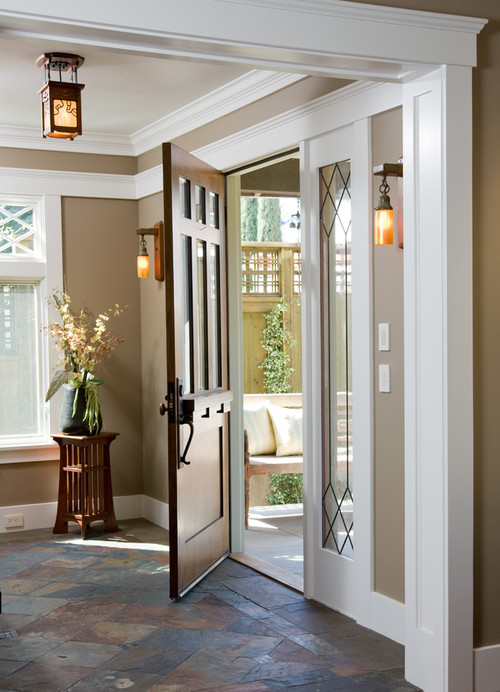 There are many stylish, pre-fabricated doors that you can purchase for your home, and there are also additional styles that you can special order to your home. However, in some instances, a custom-made door may be most suitable for the space. When you work with a carpenter to create a custom-made door for your home, you can specify the dimensions of the door, its style, the type of hardware, the color of the stain or paint and other features that will affect its overall look.
When you are thinking about updating the look of your home's exterior, replacing the front door is a great option. Take time to consider how each of these options may improve your space, or you can conduct additional research to find another style that may be most suitable for your space.