If you avoid spending time outside because you don't like the sun in your eyes, not might be the right time to learn more about awnings. Awnings come in so many different types, styles and even colors that you'll wonder why you wasted so much time inside. Whether you want something lightweight and portable, or you prefer something permanently affixed to your home, you can find an awning perfect for your needs.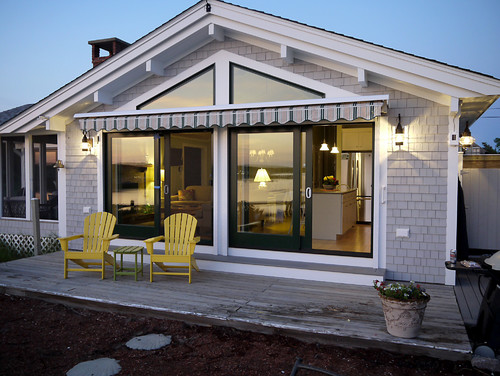 Retractable Awnings
A retractable awning is a great choice for anyone concerned that an awning with disrupt the style of design of their home. Similar to the canopies found on recreational vehicles, these awnings feature a simple design that lets you decide when you want to use it. Some of the newer and more modern designs feature a push button system that lets you expand the awning with a push of a button. Older styles use a crank arm that you need to rotate or twist until the awning comes out from the wall. One of the biggest benefits associated with the installation of a retractable awning is that it won't detract from your home. The awning sits flat against the wall when not in use, but it also pulls out from the wall to provide the shade that you want. Some designs will even let you adjust the length of the awning, giving you just enough shade for enjoying some time outside with your kids or enough shade for your party guests.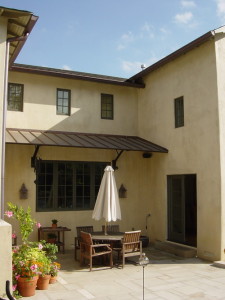 Aluminum Awnings
Aluminum awnings first began appearing on homes during the 1940s. Soldiers returning home from World War II purchased homes, and suburbs grew as construction companies built new homes for those soldiers. Many of these smaller tract homes had aluminum awnings on the exterior of the homes, and the use of those awnings is still popular today. Aluminum awnings often sit over the doors and windows of the home, providing just enough shade to keep the sun away from your windows. Sun can reflect off the windows, causing your house to feel significantly hotter and increasing your electric bills. Adding a few aluminum awnings can help you keep your electric bills under control and your house cooler.
Portable Awnings
Not everyone wants to install awnings on their homes, which is why manufacturers now offer portable awnings. These awnings feature a PVC or metal cage that you can setup in seconds. A fabric piece drapes over the top and sides of that cage, giving you a cool place to relax on a hot day. The awnings are lightweight enough that you can move one around your yard or even take one with you when you travel. You'll find dozens of ways to use a portable awning at home and on the go. Awnings let you keep the sun out of your home and off your windows, and you can also use awnings to give yourself more shade and a cool place to rest. After you choose the right type and style, you can find a company to install those awnings in your home.